A Public Relations agency who specializes in strategic communications that educates, influences and motivates action. This team of leaders, disruptors, and boundary pushers help companies talk so people will listen.
Meaningful Communication
A Bold Vision
Every business owner knows how challenging it can be to enter into an existing market. You have to be bold, daring and willing to take a calculated risk! This is what we love about Levitate. They empower businesses to say things that matter with strategic planning, content marketing & public relations. FMD returned the love by creating a brand identity that boldly broadcasts their message.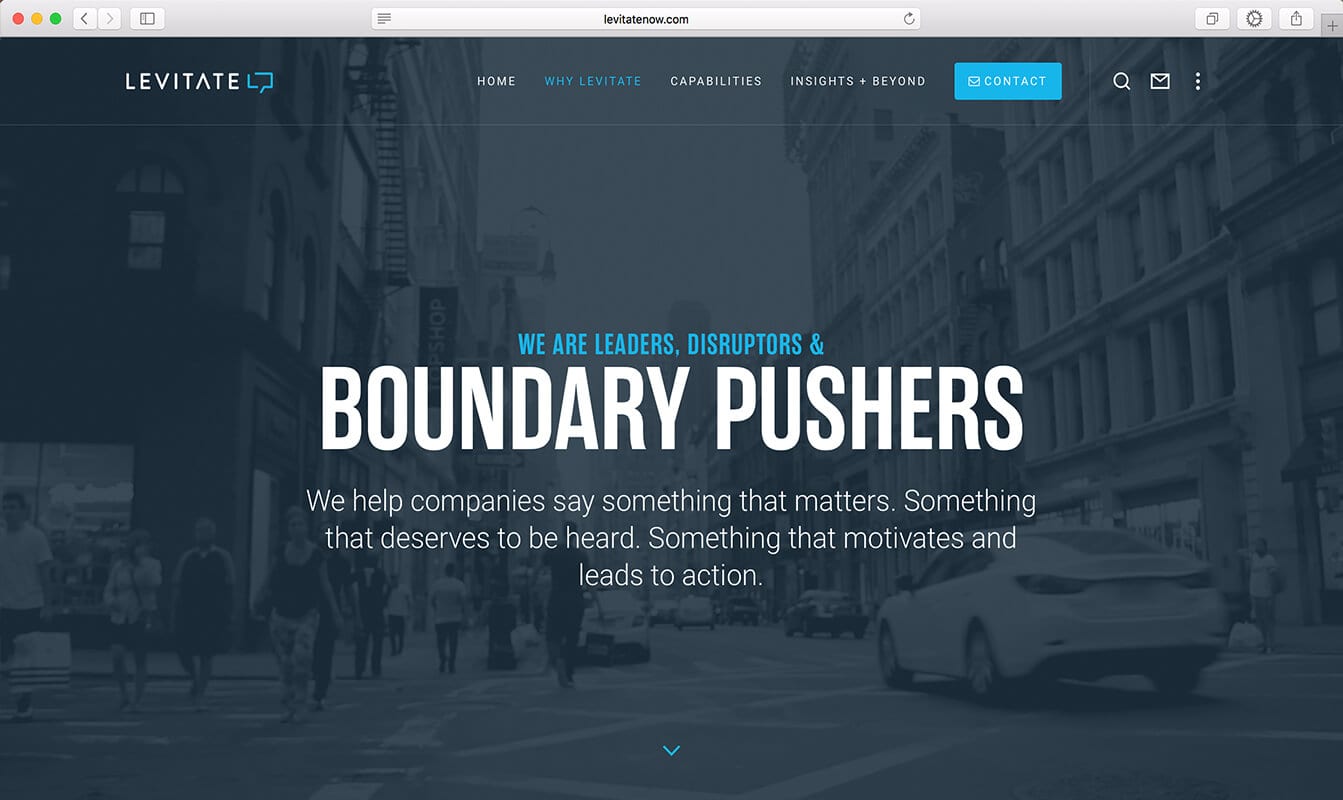 Educate

Influence + Motivate

=
Drive Awareness
In 2016, Levitate went on a mission to develop & deliver brand messages that demanded audiences everywhere to listen. Their mission became our inspiration to create an immersive brand experience & responsive WordPress website, to  "Educate, Influence, and Drive Awareness" about their brand. Since Levitate educates businesses to "speak the people's language," we designed a logo around this concept; combining a simple letter "L" with a speech bubble.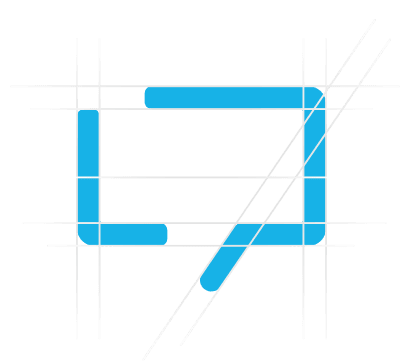 Discovery

+

Exploration
Our goal was to create a "Big Agency" look and feel, by focusing on the color palette, imagery, and bold typography.  Lifestyle photography removed the limitations off of this "local agency," so they could "live above the noise" of ordinary PR agencies.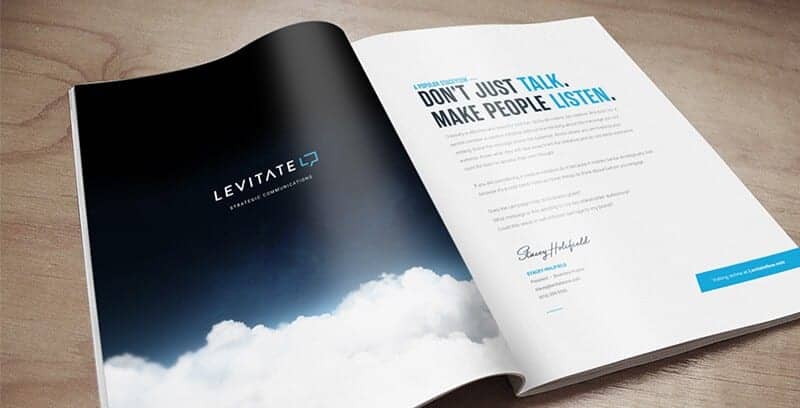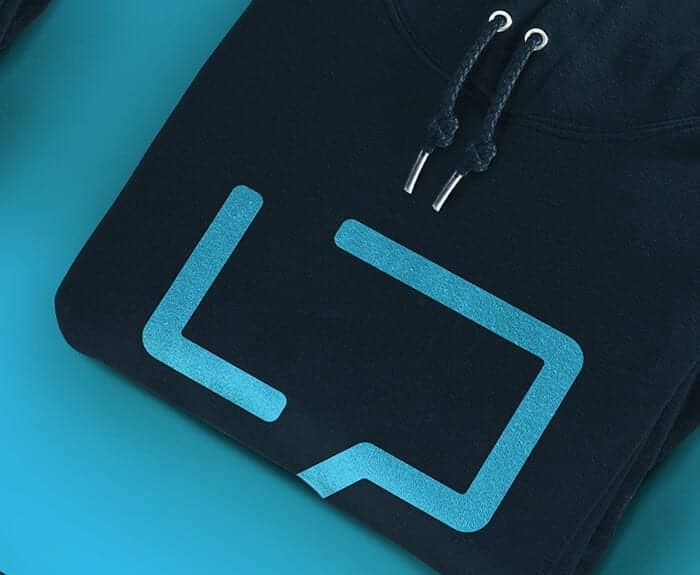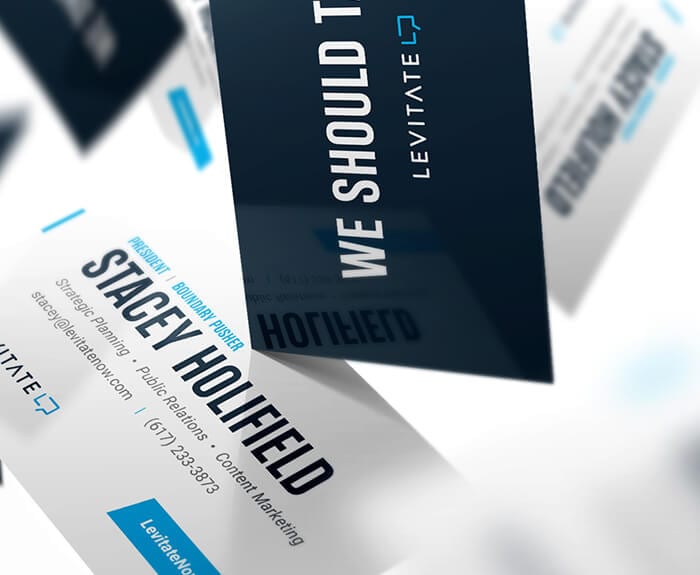 Innovation is positive change. An idea being put into action. Creating unique and genuine difference.

The Rundown


Design Services
Logo Design
Brand Identity
Business Cards
Stationery Design
Brand Guidelines
UX/UI Services
Front-End Design
Responsive Design
Wireframing
WordPress CMS
Microcopy
Content Services
Brand Positioning
Brand Strategy
Brand Messaging
Copywriting
Powerpoint Deck
Multimedia Services
Photography Style Guide
Photography
Screenwriting
Photo Editing
Additional Services
Presentation Design
Email Signatures
Web Hosting